---
cedar 6.0
Discover the current release of cedar, an open source framework for cognition, embodiment, dynamics, and autonomy in robotics.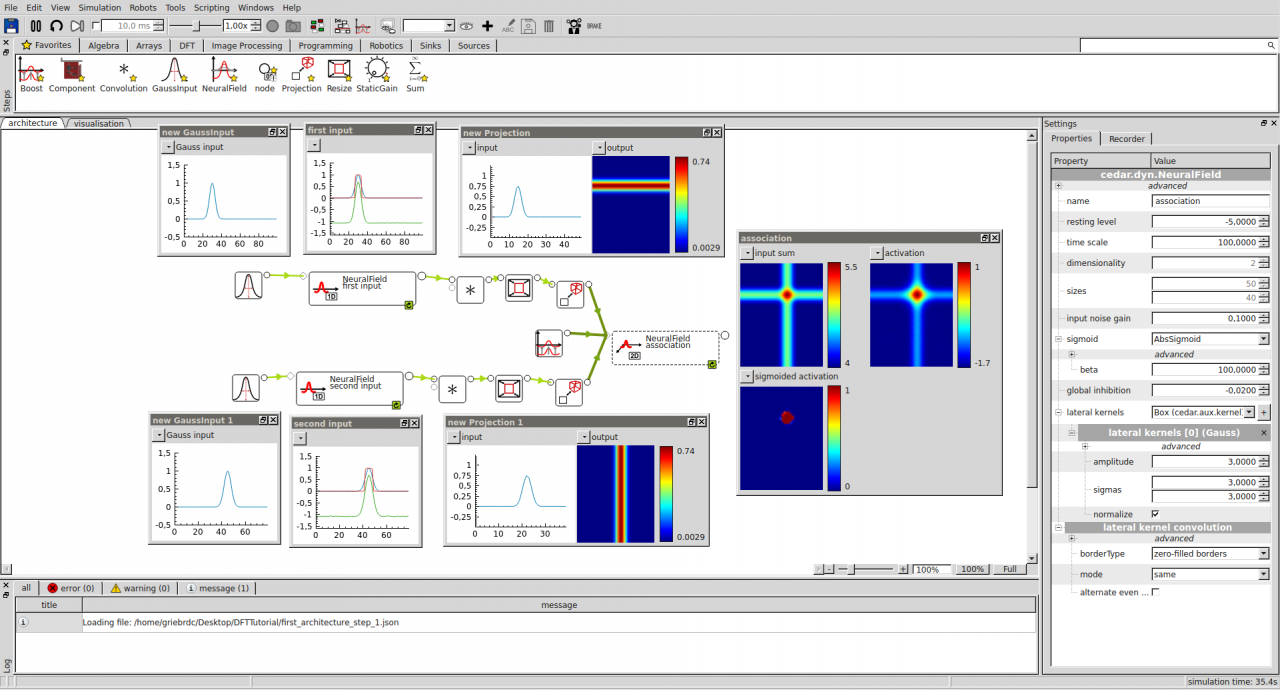 Welcome to the cedar library!
cedar is a C++ library developed at the Institut für Neuroinformatik in Bochum, Germany. It bundles our knowledge and ideology of autonomous robotics with an emphasis on cognition, embodiment, and dynamics.
cedar is the result of an ongoing effort to rewrite and integrate a collection of powerful, yet incoherent and fragmented code that had been developed over many years. We put a lot of effort in keeping the different parts of cedar compatible to each other. Linking up perception and motor control of a robot and putting some cognitive processing in between should not be constrained by programming issues, but should only be a question of applied concepts. cedar provides a tool aimed at facilitating the connection of modules to create robotic architectures. You can focus on "what" to connect, keeping the effort of "how" to connect it as low as possible.
You can get prepackaged versions of cedar and additional plugins in the downloads section. Alternatively, you can go to our bitbucket page and get the newest source code from the repository. This is also the place to report any bugs or feature requests.
If you would like to receive notifications on new releases and features of our software, you may want to subscribe to our announcement mailing list. If you have any questions regarding our software that other users or the developers might be able to answer, you can subscribe to our discussion mailing list and send an e-mail describing your problem. Both lists offer an archive of sent messages.
Funding
cedar is developed as part of the European Union Seventh Framework Programme FP7-ICT-2009-6 under grant agreement no. 270247 - NeuralDynamics.

---